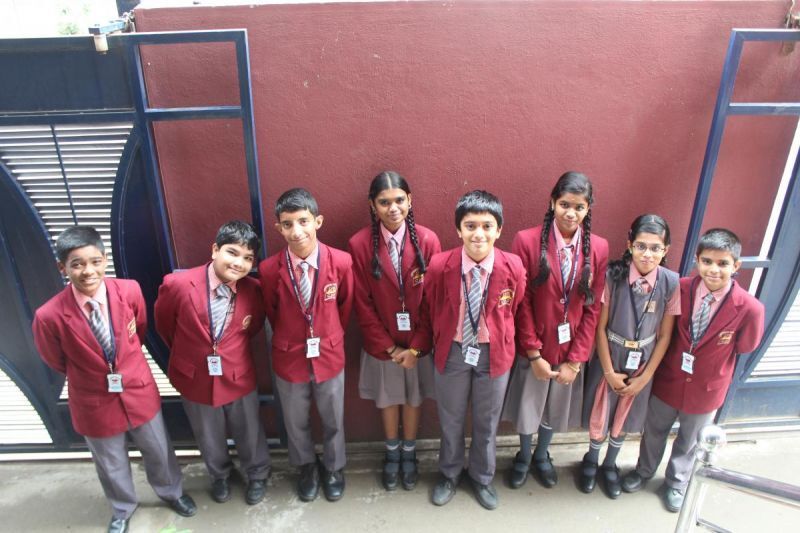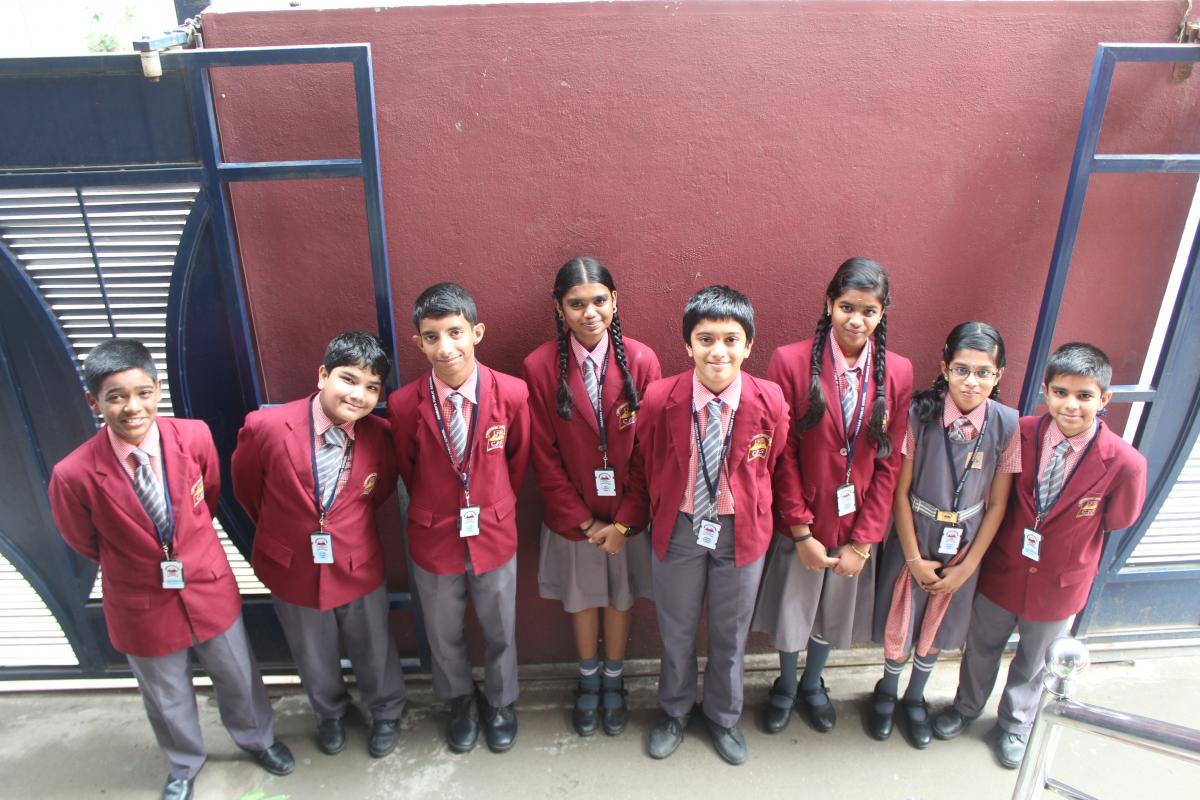 OUR SCHOOL DEPUTY CHIEF HEADS AND THE GOVERNING COUNCIL MEMBERS
A GLIMPSE INTO THEIR INDIVIDUALITY:
Yeshes. P -CHIEF STUDENT GUIDE (SENIOR)
Coordinating between teachers and my friends forms an important role in my duties as a Chief Student Guide. Helping the teachers organize all the events and co-ordinating with the students to ensure a smooth journey is what I aim to achieve every day whether it is in studies or in extra-curriculars. Charans is the best school in the whole world and I love being a part of it !
Tejesvi (Chief Student Guide)
Helping small children take every step of their school life carefully, guide and support them in their day to day life forms a key aspect of my role at Charans. Being a strong, bold and a confident girl, I strive to make our school the best every single day with the guidance of my friends and teachers.
Vaibhav- Std 8
Good leadership starts with discipline and hard work. I ensure that children are dressed appropriately to school, advise them on keepig up their good behaviour both in the classes and in the corridor. Ensuring that my friends do not have any fights or petty quarrels against each other forms an important aspect of my responsibility.
Banka Lahiri (Std 5)- Deputy Student Guide
As a nature lover, I ensure that greenery is maintained well around my college campus. Being socially responsible towards the society is extremely important for each and every one of us and we Charanites ensure that we contribute in our small way at school.
Satyanarayana- Std 6 (Deputy Student Guide)
I love being a part of all extra curricular activities be it dance, drama, music, debate, quiz or sports like cricket and kabaddi. I co-ordinate these events with our teachers and Principal Sir and ensure that we have a lot of fun at school. East or West- Charans is the best !!!
Harinder Patel (Std 6)
Cleanliness is extremley important to me and I ensure that the school is kept clean at all times with the support of my dear ayahs. I ensure that children do not throw wrappers or paper around and keep the school environment neat and clean.
Harshini Priya (Std 8)
Keeping my friends updated with current events and news from around the world is my responsibility and I ensure that students regularly come in the assembly confidently and read news items, thought for the day and any other interesting facts that they like to share. I aim to make every Charanite bold with no stage fear whatsoever.
Girijesh (Std 7)
Caring for everyone is what my school has taught me and I aim to resolve any conflicts between the students in the school. Making them aware of their mistakes and correcting them with the help of my Principal Sir is my duty. I strive to make Charanites the most lovable children in the whole world !!!